Checking in or checking out? Or would you like some information about a day's outing? Walk into the reception of Holidaypark Ackersate!
We would love telling you about the most enjoyable sites to visit and attractions nearby. You can get the animation program here too. Sunday's we are closed, but you can reach us by phone.
Opening hours:
Monday to Saturday: 9 am – 5 pm
Closed on Sundays.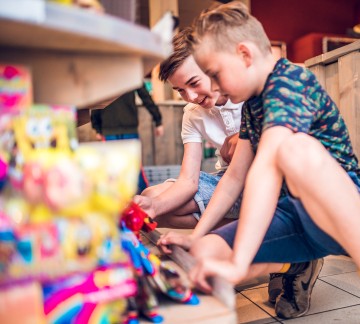 Holidaypark Ackersate has a shop on the premises. You don't have to leave the park to get your groceries.
In our shop you will be at the right place for a fresh breakfast or a lovely pizza from the oven. We recently rebuilt our entire shop so come and have a look soon!
Opening hours ( high season):
Monday to Saturday: 8 am – 1 pm / 5 pm – 7 pm
Sundays: 9 am – 11 am.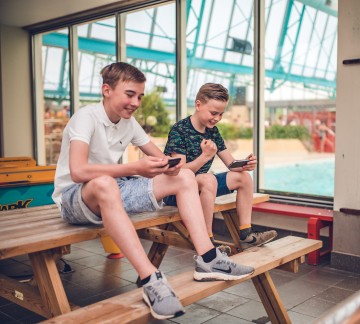 Wireless internet during your holiday?
Holidaypark Ackersate has Wireless internet. At reception you can buy vouchers to use an excellent Wifi connection. Vouchers for Wireless internet are for sale at reception.This voucher allows two devices.
Do you want to book for a period longer than 3 weeks? Contact in that case the camping itself directly by phone or email.